I LOVE this picture of Emma.
Her dirty little arm, sweet little lips, always messy hair...
Of course, I LOVE every picture of my kiddos. But, hey, that's just how it is.
:-)

I'm linking up with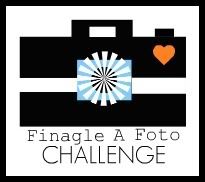 She wanted to hold this new baby duck so terribly bad.
The babies belong to my neighbor and she's actually holding it.
Emma was just attempting to hug it I guess.
She thought Emma might be too rough or let it get away.
If it fluttered or quacked too much,
she certainly would have dropped it.
Then it's fate would be sealed.
It would be gobbled up by their eagerly awaiting dog, Shiloh :-/
This image, along with the rest in this set,
are straight out of the camera.
I did crop a bit. But no post processing.
I'm linking up with
for the Sunday SOOC Challenge
"PLEASE don't let that kid hold me!!"
"Okay, looks like I'm safe for now."
The black and white blur there in the background is their dog Shiloh, just waiting for Mrs. Golden to drop the poor little fellow.
"Maybe we'll be spared... I think we're safe in here."
I'm also linking up with:
Thanks for stopping by!