This is my daddy....
I'm 37, and still call him that.
But now, he's mostly known as Pawpaw.
I don't have many pictures of him.
So when we were out visiting the other day,
I snapped a few before he caught me! hehe
The little grands love going out to Pawpaw and Mawmaw's
to run around and play.
Ahhhh, Pawpaw and his chickens.
I love not living in a big city anymore.
I miss some things about it.
But I get to be in the country and close to my family.
I was definitely getting some crazy looks from some of these chicks!
I think we need to come up for a name for Pawpaw and Mawmaw's place...
I mean, we do live in Shelby Co, Tx.
Aren't we like the chicken capital of the world or something?!
Okay, maybe not. But we do have a lot of chickens around here.
Chickens, chickens... so many chickens.
I took a TON more pictures of these guys.
But was trying not to over-share.
I just think they're SO COOL!
And with chickens, comes chicken poop!
I swear I didn't really see MUCH on Miss Priss's feet.
But she was NOT happy about it!
Mawmaw's flowers and figs.....
I'm linking up with: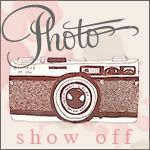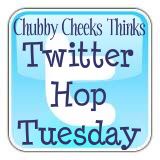 Thanks for stopping by!